Malaysia is situated in the South China Seas and is surrounded by China, Vietnam, Laos, Cambodia, Thailand, Indonesia, etc. It is quite natural therefore that over decades Malaysia has received a large influx of people from these surrounding countries; during the British rule, a large number of Indians had also been brought over and they also had settled down. If you want to go to Malaysia then you need the help of visa agent as a reference you can check out https://www.malaysiavisa.org.my/.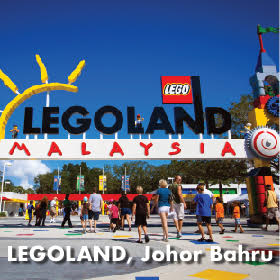 The majority of Malaysians are Muslims but there is a large following of Hindu and Buddhist religions also. Malaysia is not all forests and caves and beaches! Malaysia has a throbbing commercial and industrial activity and its cities reflect the modernity in an awe-inspiring fashion.
The ultra modern Petronas Towers, KL Tower, etc are not exceptions; there is more of this modernity reflected everywhere. Visit the Putrajaya, the administrative capital of the country and you will be surprised to see the tremendous effort made to blend modernity with the traditional architectural styles as well as futuristic ecological planning.
Visit some of the most luxurious malls where international brands are jostling and also visit the bustling night markets and the Chinatown where feverish bargaining in roadside stalls is done; you will understand the meaning of modernity living side-by-side with the traditions.