Everest Base Camp trek is an amazing way to see the mountains while learning about the culture of the Sherpas. There are many things to do on your Everest Base Camp trip depending on how much time you have. Here are some ideas:
Take a walk around the base camp and explore the different villages nearby. You'll get to know the people and learn about their culture. You can also use the Everest Base Camp trek travel guide to make your trip enjoyable.

Take a ride on a yak or horseback ride through the valley. This is a great way to see the landscape and wildlife up close.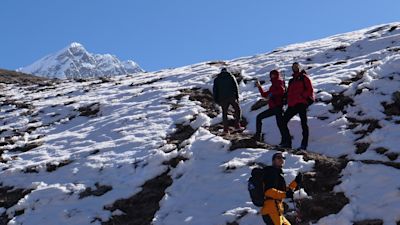 Visit one of the teahouses for some delicious tea and snacks.

Meet some of the locals and learn about their lives up high. They'll be happy to share their stories with you!

Walk the main trail to Everest Base Camp and back. This is a must-do!
If you're planning a trek to Everest Base Camp, there are a few things to keep in mind. Here's what to expect on the journey, as well as some tips on what to do while you're there.
If you've never been to the Himalayas before, your first stop should be the Himalayan Database, which has a wealth of information about trekking in this region. Once you've picked your desired route and mapped out your trip, it's time to start packing. This is where things can get a little tricky – you'll want to pack for both warm weather and cold weather conditions, so make a list of everything you'll need and consult it often.
Learn about the culture of the Sherpas and see how they live in their small villages. You might even end up staying with them for a night or two.-Visit one of the temples that are perched high above base camp where you'll be able to take spectacular photos and get an amazing view of Everest, Lhotse, and Nuptse.

Take part in an evening cultural show that is held at many locations in Nepal.
It's a great way to learn about the local people, their culture, and traditions.